RELAX - REFRESH - REIMAGINE
Come visit our wellness center located at 1515 North Harlem Avenue, Oak Park, IL
Medical Spa Services Near Chicago
Advanced laser technology is used to stop hair follicles from producing more hair for long-lasting smooth skin without shaving or waxing.
Free consultations! A non-surgical and non-invasive way to get the body you've always wanted.
We have several different options for medical weight loss. Semaglutide is available here! We also offer Vitamin B12 and LIPO injections for weight loss and extra energy.
Support health and wellness goals with vitamins, minerals, and fluids straight to your bloodstream.
Tighten the vagina with non-invasive and non-surgical radiofrequency.
Reduce wrinkles and crease lines on the face non-surgically with Botox.
GET TREATED NOW AND PAY OVER TIME WITH CHERRY!
Health & Beauty Med Spa Oak Park IL
Welcome to Bodied by She Wellness and Spa
At Bodied By She, we are dedicated to providing you with the best consultation and treatment available. 
You may be asking, what is a med spa? It's sort of like a hybrid of a medical clinic and a day spa. Treatments are usually provided by medical professionals, such as doctors and nurse practitioners, to adults age 18 and older in a relaxing spa-like environment. We offer laser hair removal for the face and body, IV Hydration, vaginal rejuvenation, and Botox, as well as several methods of fat reduction, laser lipo, ultrasound cavitation, semaglutide, and vitamin injections.
Book an appointment at Bodied by She Wellness and Spa today! Book online or call 708-948-7039 and leave a message. We will return your call at our earliest convenience.
Proudly serving Oak Park, Chicago, Cicero, Berwyn, Elmwood Park, Melrose Park, and surrounding cities.
*Individual results may vary.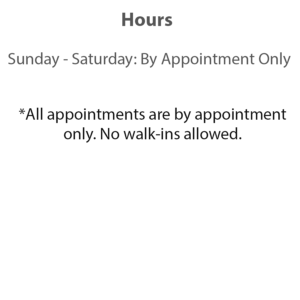 Body Contouring Consultations!
If you're interested in body contouring to get the best body possible, but maybe don't know exactly what procedures you need, we've got you covered! We offer body sculpting/contouring consultations with a nurse practitioner and expert in body sculpting. She'll let you know what services are appropriate for your individual needs to achieve your desired goal. She'll also let you know of any risks or possible complications.